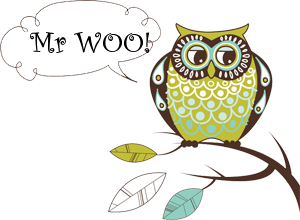 Did you know?????
Owls appeared in cave drawings,
Egyptian hieroglyphics and have been a part of folklore and legend for an estimated 20,000 years! Currently, they are a popular decorating theme...Wise Mr. Woo says don't miss out!
We found Barney and couldn't resist him, so now he is sitting on a
2" round needl tin after being enhanced with paint and glitter
and vivid crystal eyes. There is ribbon trim on the lid and a
magnet inside (pinned with a tiny black bat) ready to hold needles.
A fun accessory for Fall!